Tel: 416-226-0460, Text: 647-546-9282
Email:
​
HOW IT WORKS:
1. Tell me your employment goals and a job title.
2. Look for a job posting. Email your documents.
3. Call the office for a quote.
4. Payment is made when you order. Then we can start.
5. Your documents will be emailed. Then you may review.
​
Meet in person by appointment at the Finch Subway location, or work by phone/email.
​
Planning on moving to Canada?
​
I could produce a high quality 'Canadianized' resume package for you. Plus, you could participate in an interactive interview session at our office to improve your interview skills, and learn how to answer questions for a "Canadian interview".
DID YOU KNOW ...
If you earn $120,000 a year, you're losing $10,000 a month if you're between jobs and not working. Let's get you back to work. Or, we could assist you in your attempt to move into a higher paying career position. Talk to us about an enhanced resume.
We will listen to your story and help guide you in the right direction so you may become successful! Don't just take our word for it, click on the Reviews tab and discover what former clients have said about Award Winning Resumes (AWR).
Don't struggle any longer trying to organize your resume. I'll do it all for you for a good rate. Tip: try to find a job posting, or even samples that relate to your next career opportunity.
​​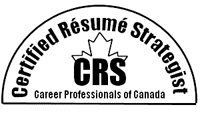 Certified Professional Resume Services
By Phone and Email or In-Person
Our Team of Expert and Accredited Resume Writers want to help you become successful and land a new employment opportunity soon, or move into a high paying salaried position. We Care About Each Client. Fees start at $120 depending on what you order.
​
My clients are enjoying success. Every few days I'm getting emails and calls of thanks for enabling clients to land jobs. This is great news. How about you? Is your resume working for you?
​
"Award Winning Resumes in Canada" has excellent resume professionals who will provide you with outstanding documents. I just landed a new job a week after receiving my resume and cover letter! I am so pleased to be working as a Sales Rep. for a leading corporation. It is now two months since I was unemployed and feeling hopeless. This salary I'll be getting will help me to buy a house. - George Tatalino, Woodbridge, Ontario.
Established 1994.
Phone 416-226-0460 Monday - Friday.
Hours: 8:15 am - 8:15 pm.
Your Personal Resume Advisor will be Karen. We can work one-on-one by phone and email or in person.
​
Planning on moving to Canada?
​
I could produce a high quality 'Canadianized' resume for you. I have developed 1000's of resumes as a Certified Professional Resume Writer and Certified Resume Strategist.
​
- Karen will become your key contact person. She is a Canadian Career Practitioner.