​
ABOUT US
​
SAME DAY OR NEXT DAY RESUMES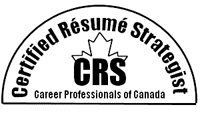 ​
CREDENTIALS:
​
Certified Professional Resume Writer (CPRW)
Certified Resume Strategist (CRS)
Medical Office Administration Diploma with Honours (MOAD)
Affiliated with Professional Association of Resume Writers and Career Coaches (PARW-CC),
Founding Member of Career Professionals of Canada (CPC)
Published in several resume books.
Non-Management Resume and Cover Letter: $190
Non-Management Resume Update $150 to add one employment listing only, and to revise page one at the top. Talk to us first.
​
Management Resume and Cover Letter: $300
Management Resume Update: $200
​
Payment terms: etransfer or debit/credit cards are accepted. We will send you the invoice for payment and processing.
Paying by Western Union by going into your local WU office? We will tell you all about this.
​
Taxes will be added.